paperchain news archive
Jul 8, 2011
Battery recycling now avaliable
---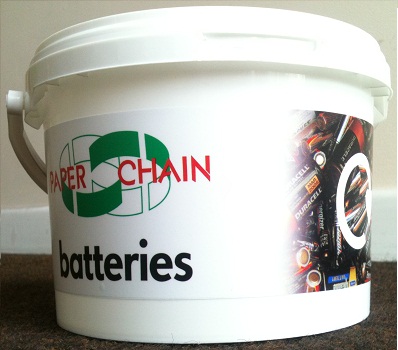 Paperchain are pleased to announce that customers can now recycle batteries with us.
We supply our 3 litre battery collection bucket free of charge and once full we will empty it for a nominal charge.
All businesses should dispose of their waste batteries in an environmentally sound way. For example, the disposal of whole, untreated industrial and automotive batteries in landfill or by incineration is banned.
---